Elevate Your Outdoor Living Space with Our Patios and Decks Projects
Welcome to Mr Pavers, a company dedicated to building beautiful patios and decks that improve your outdoor living experience. Discover how your outside space may become a captivating retreat thanks to our professional craftsmanship and specialized designs.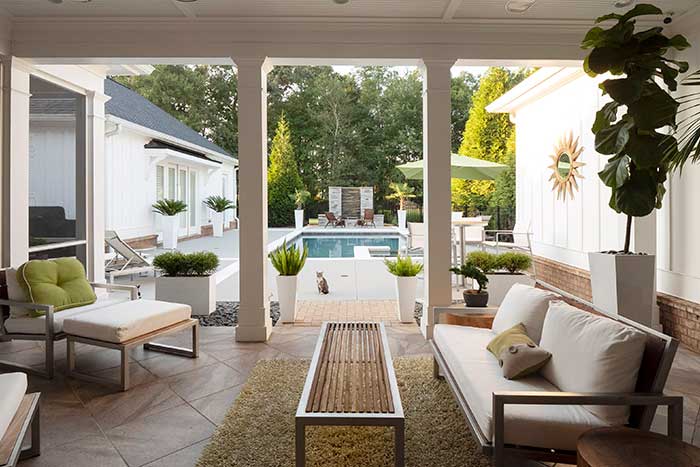 Crafting Beautiful Patios
We at Mr Pavers are aware that your patio serves as an extension of your house and is a location where you unwind, host guests, and make memories. With the help of our patio services, you can design outdoor living areas that suit your demands and taste.
Customized Patio Designs
To design and develop a patio that exactly fulfills your vision, our skilled team works directly with you. Our specialized designs realize your outdoor fantasies, whether you want a roomy entertainment area or a modest, private hideaway.
Durable and Functional Decks
Decks are the perfect addition to elevate your outdoor living space. At Mr Pavers, we construct decks that enhance your property's beauty and provide durability and functionality.
Professional Deck Installation
Every deck we construct is guaranteed to satisfy the highest standards of quality by our talented craftsmen. We take pride in employing premium components and cutting-edge methods to build decks that last the test of time.
The Importance of Patios and Decks for Your Home
Patios and decks are important elements of your house since they combine interior and outdoor living areas seamlessly while also increasing the value and adaptability of your property. They act as an addition to your interior, offering lots of space for leisure and amusement and enhancing your daily life.
Claim Your Free Estimate by Getting in Touch Today
Ready to transform your outdoor space into a stunning retreat with expert patios and deck services? Contact us at (510) 334-5570 or email office@mrpavers.com to book a free estimate or demo today!
Alternatively, follow us on Facebook at https://www.facebook.com/mrpaversteam.