Transform Your Outdoor Spaces with Mr Pavers: Your Premier Hardscape Partner
If you're searching for a hardscaping service that embodies elegance, durability, and timelessness, come to Mr Pavers. We've been providing top-notch services to San Ramon, California, and its neighboring areas for over a decade. Our expertise in the field is renowned – clients everywhere come to us because of our superior craftsmanship, innovation, and intimate knowledge of local terrain. Our commitment to the local area goes beyond creating beautiful hardscapes; it involves preserving the natural beauty of San Ramon, California, and its surroundings. When you choose Mr Pavers, you're choosing a partner who values your vision and the community you call home.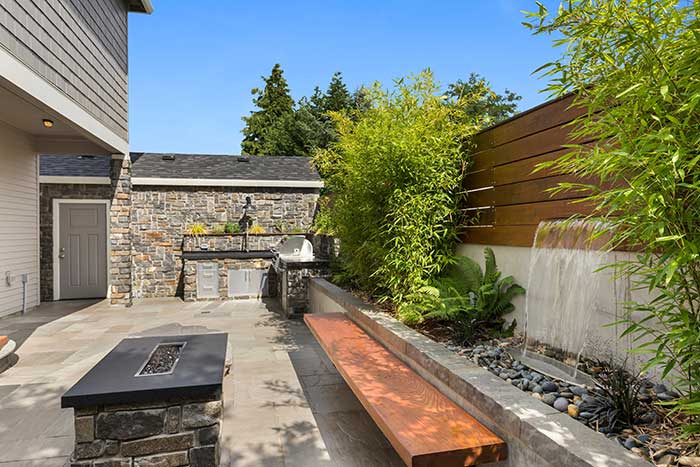 Our Hardscape Services
Front Yard Elegance
Your front yard is the first impression visitors have of your home. Make it a remarkable one with our front yard hardscape services. We create captivating front yard hardscapes that make a lasting impression. We specialize in:
Paver Driveways: Create a grand entrance with a beautifully designed and durable paver driveway.
Entryway Pavers: Welcome guests in style with inviting entryway pavers that set the tone for your home. We use high-quality pavers in various colors and patterns to create a stylish entrance for your home.
Walkways: Enhance curb appeal with elegant walkways that lead to your doorstep. Choose from a variety of materials, such as natural stone or interlocking pavers, to achieve the perfect look for your home.
Backyard Retreats
Your backyard is your sanctuary, a place for relaxation and entertainment. Whether you're looking to create a tranquil oasis for relaxation or a vibrant space for entertaining, we have the expertise to bring your dreams to life. Mr Pavers can transform it into a retreat with our backyard hardscape services:
Patios and Decks: Enjoy the outdoors in comfort and style with our custom patio and deck designs.
Outdoor Kitchens: Elevate your outdoor entertaining with a fully equipped kitchen that blends seamlessly into your backyard.
Fire Features: Create a cozy atmosphere with a fire pit or outdoor fireplace for those cool California evenings.
Retaining Walls: Add dimension and function to your backyard with well-designed retaining walls. Our experienced team will ensure that your retaining walls are not only functional but also add a touch of elegance to your overall hardscape design.
Request an Estimate
Our goal is to design and build beautiful outdoor spaces that enhance our client's quality of life. For your outdoor space to be both beautiful and highly usable, we take drainage, lighting, and overall flow into consideration. We deliver hardscapes that not only enhance your property but also enrich your overall outdoor experience. Please call us today at (510) 334-5570 to schedule a consultation.