Illuminate Your Outdoors with Quality Outdoor Lighting Solutions by Mr Pavers
At Mr Pavers, we specialize in creating captivating outdoor lighting solutions. Our professional outdoor lighting services are intended to improve your outside areas by establishing a warm and secure environment after dusk.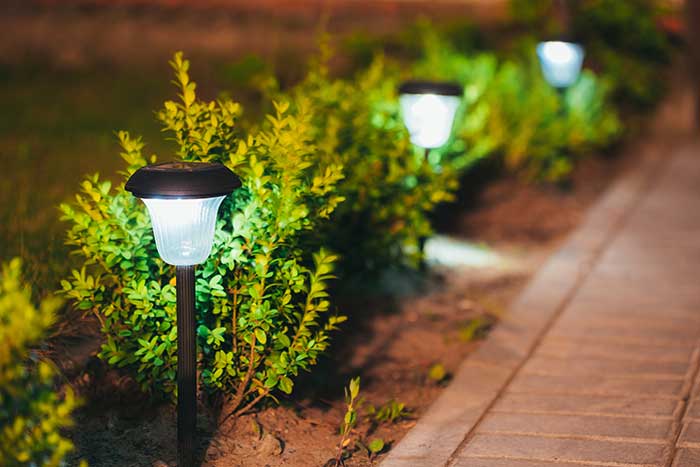 A Solution for Every Need
Pathway Lights: These low-level fixtures are perfect for illuminating walkways, driveways, and garden paths, providing both safety and aesthetics.
Floodlights: Floodlights produce a wide, bright light that is frequently used for security. They may light up broad areas like parking lots, yards, or building exteriors.
Spotlights: Spotlights provide striking and visually appealing focal points by focusing on particular regions or items, such as architectural details, sculptures, or trees.
Deck and Step Lights: To ensure safe navigation and enhance the atmosphere of outdoor seating spaces, these fixtures are often installed in or along deck railings, steps, or staircases.
Wall Sconces: Wall-mounted sconces provide both functional and decorative lighting.
Customized Lighting Designs
At Mr Pavers, we think that your unique demands and tastes should be taken into account when designing outdoor lighting solutions. Our skilled designers collaborate directly with you to develop specialized lighting schemes that realize your outdoor vision.
Highlighting Your Space
Your landscape can be completely changed by our outdoor lighting, which highlights gardens, pathways, and architectural details. It gives your property more depth and complexity, making it an intriguing and magical location to spend your evenings.
Creating a Safe Environment
Outdoor lighting is a crucial component for your outdoor space's functionality and visual appeal. It improves safety and security by making it easier for you to move around your home with confidence after dark and discouraging possible attackers.
Get in Touch to Elevate Your Evenings with Outdoor Lighting
Ready to enhance your outdoor experience with our expert outdoor lighting services? Call us today at (510) 334-5570 or email office@mrpavers.com for free estimates and demos for patios, decks, outdoor kitchens, and so much more.
Alternatively, visit us at 2100 San Ramon Valley Blvd Unit 8, San Ramon, CA, 94583, US, or follow us on Facebook at https://www.facebook.com/mrpaversteam.
Let's make your outdoor space shine even brighter after dark.