Elevate Your Culinary Experience with Our Outdoor Kitchens
Welcome to Mr Pavers, where we specialize in creating extraordinary outdoor kitchens that turn your backyard into a culinary paradise. Our expert outdoor kitchen services can transform your outdoor space and make al fresco dining a delightful experience.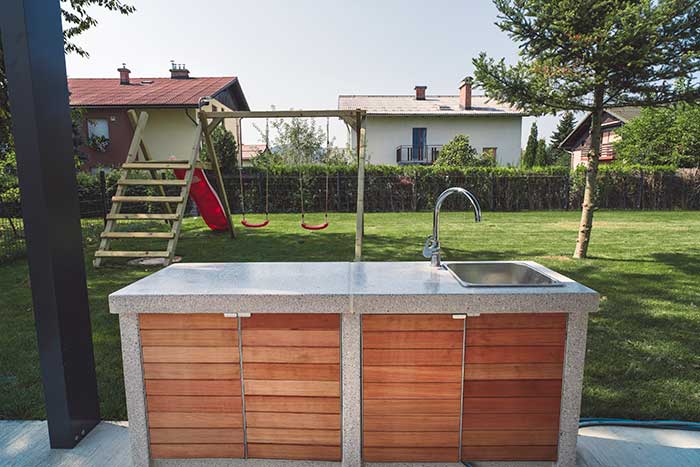 Crafting Exceptional Outdoor Kitchens
Cooking and eating should be an engaging and joyful activity, according to Mr Pavers. Our outdoor kitchen services are committed to creating outdoor culinary areas that integrate convenience, aesthetics, and functionality.
Customized Outdoor Kitchen Designs
Our skilled team works directly with you to design an outdoor kitchen that fits your tastes and way of life. No matter if you're a pizza connoisseur, a grill master, or you enjoy organizing outdoor events, we can create a kitchen that suits your culinary interests.
Quality Craftsmanship and Durability
We take pleasure in using high-quality components and cutting-edge construction methods to make sure your outdoor kitchen looks gorgeous and can withstand the rigors of outdoor use. Our fine craftsmanship and attention to detail guarantee enduring beauty and usability.
Transform Your Outdoor Culinary Experience—Give Us a Call
Ready to elevate your cooking and dining experience with the outdoor kitchens from Mr Pavers? Call us today at (510) 334-5570 or email office@mrpavers.com to book a free estimate or demo. You can also follow us on Facebook for more information.
Let's make your dream outdoor kitchen a reality.